Our Services
At Central Manufacturing Corp. we offer a variety of services to meet our customers needs. Our core expertise is in Milling, Turning, Fabrication, and Welding.
Milling
We are able to mill various materials to exceptional standards. We specialize in stainless steel. Call us for more details regarding what we can do for you.
Turning
We are able to turn parts up to 56" in diameter. Much of our turning work is on stainless steel products and we support a variety of other materials as well. We specialize in flanges and stainless steel piping.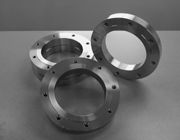 Fabrication
We provide a wide variety of fabrication work. We are able to duplicate existing parts, fabricate parts from customer drawings, and do general repair work.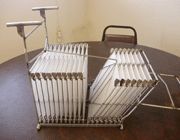 Welding
We do Mig, Tig, and Arc welding on a variety of metals including stainless steel and aluminum. We specialize in welding for food grade applications as well.